The Winner of the 2019 David J. Langum, Sr. Prize in American Historical Fiction Is Mark Barr for Watershed (Hub City Press)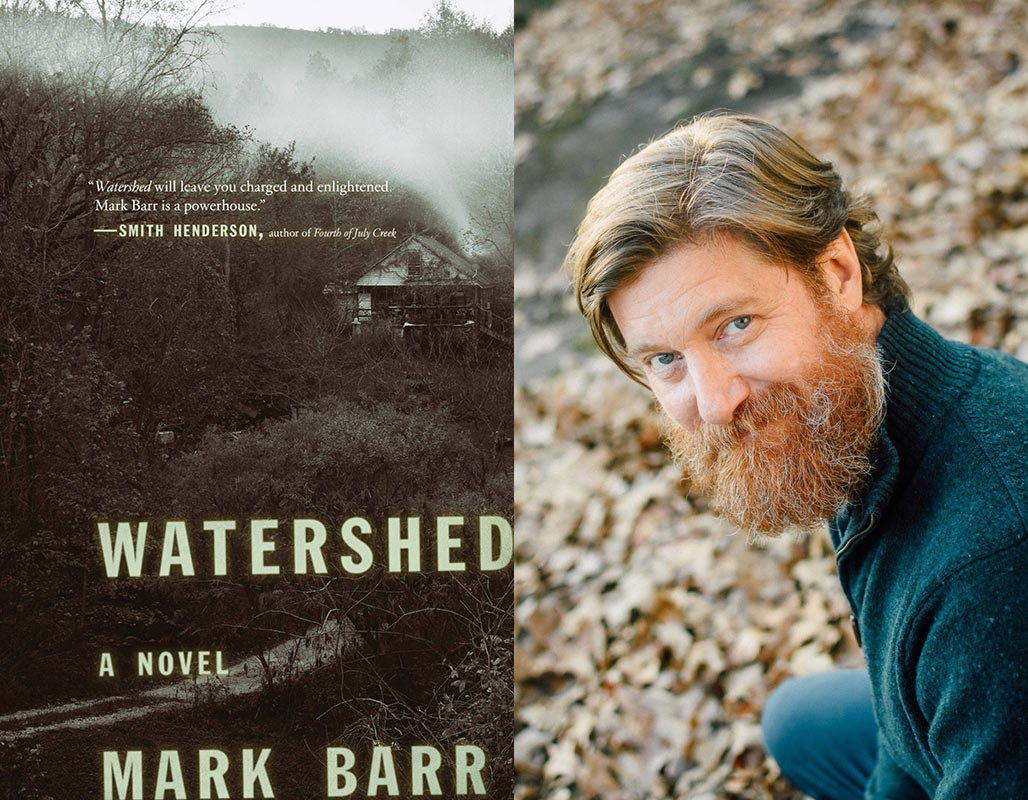 Reading Mark Barr's Watershed is an immersive historical experience, a pitch-perfect evocation of a time, a place, and a culture. In the midst of the Depression, engineer Nathan McReaken attempts to evade a ruinous past. He arrives in a small Tennessee town to seek a new start building the federal dam nearby, an endeavor that will bring life-altering electrification to the homes of the valley's rural inhabitants. There he meets Claire Dixon, a housewife attempting to forge a different path after estrangement from her husband. The dam provides new opportunities for Claire as well; she finds work convincing local households to sign on to an electricity co-operative. Nathan's feelings for Claire deepen and Claire's ambitions for her life shift, but forces beyond either's control threaten all they have tentatively begun to build.
Barr effortlessly contrasts the cultural perspectives of urban-bred engineers and bureaucrats with that of the valley's local population. The historical context paints a vivid picture of the advent of electricity, the anticipation of how its introduction would change fundamental daily rhythms from time out of mind. The sense of place, from the sticky Southern heat to the cornbread and butter beans, is wholly authentic. Conveyed in prose that simply but effectively illuminates, Watershed would be an accomplishment for any author, and is especially remarkable as a historical fiction debut. – B.L.
–   –   –   –   –
Finalist for the 2019 David J. Langum, Sr. Prize in American Historical Fiction Is The Glovemaker, by Ann Weisgarber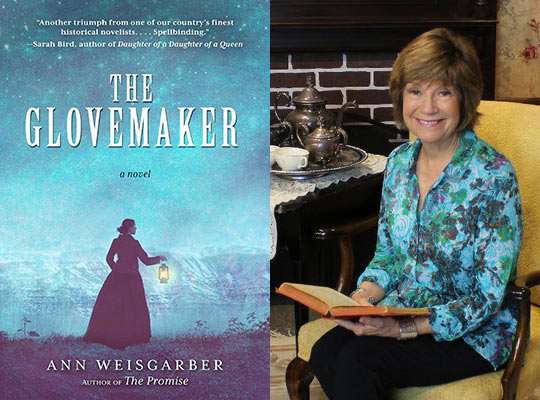 Ann Weisgarber's The Glovemaker is set in the late 1880s in the Utah territory. The novel captures both the beauty and peril of the natural environment in which the protagonist Deborah lives in a small community of Mormons. While Deborah and her neighbors live outside the official teachings of the Church and do not practice polygamy, fear and memory of Mormon persecution guides their practice of assisting Mormon fugitives. One of these fugitives threatens to break the community apart. With quiet and economical prose, the novel is clear and confident about the "in-between" world it depicts. – V.L.
–   –   –   –   –
Finalist for the 2018 David J. Langum, Sr. Prize in American Historical Fiction is American Princess: A Novel of First Daughter Alice Roosevelt, by Stephanie Marie Thornton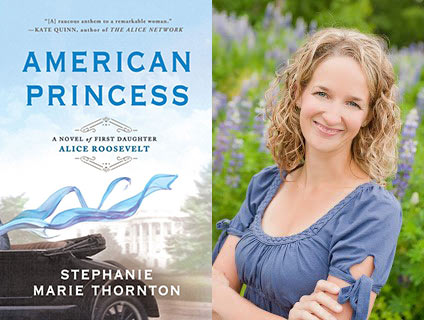 This is a fictional biography of a fascinating woman, Alice Roosevelt Longworth, daughter of Teddy Roosevelt and doyenne of Washington's social/political life for decades.
I generally do not care for fictional biographies because, as an historian, I keep asking myself "how much of this stuff is real?" I never have that perplexing question for novels that I know are entirely made up. Here, however, in an author's note at the end, Thornton goes to a considerable extent to explain what events she altered a bit, and a few things she made up entirely. And these are not that many.
It is a lively and fascinating read, written in Alice's own voice, that describes a very raucous and forceful woman, uninhibited to the extent she had an illegitimate child with a married Senator, with whom she was having an affair whilst she herself was married to the Speaker of the House. Thornton is able to use the events of this affair and resulting love child, and other events as well, to build up more dramatic tension than is usual for a biography.
Because Alice Roosevelt Longworth was personally acquainted with many political and business leaders of the world, and because throughout the adult years of her 96 year life she was often involved in considering issues at very high levels, the book is loaded with history, mostly political history but also economic and social history. As the biography is organized chronologically, the history we are given is chronological rather than the analytical history – how things were socially and politically at any given time or place – most common to historical fiction. – D.J.L., Sr.
---