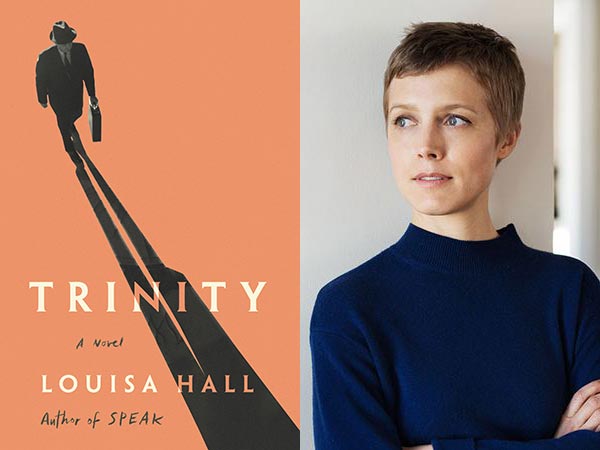 The winner of the 2018 David J. Langum, Sr. Prize in American Historical Fiction is Louisa Hall's Trinity
The novel explores Robert Oppenheimer, father of the atomic bomb, through his interactions with seven imagined characters from 1943 to 1966. Speaking in "testimonials," the characters concentrate more on their own lives despite the major world events unfolding around them. Throughout, Oppenheimer appears familiar yet enigmatic. Excellent historical fiction has the power to reveal emotional truths that history cannot, and Trinity does just that through its ingenious form and compelling prose. – VL.
–   –   –   –   –
The Finalist for the 2018 David J. Langum, Sr. Prize in American Historical Fiction is Nick Dybek for his The Verdun Affair (Scribner)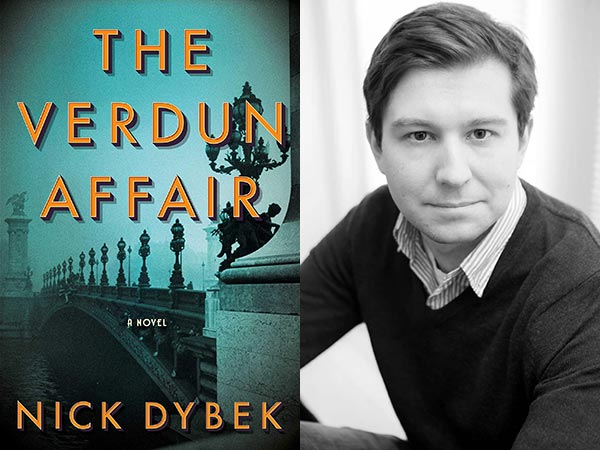 Set in Verdun, France and Bologna, Italy in the aftermath of World War I (with a small portion in 1950s Hollywood, California), the chief protagonists are American. A young man works gathering up bones from the former Verdun battlefield for an ossuary when a young woman arrives in search of information about her husband who was reported missing in action. She was one of many American women who roamed Europe searching for missing husbands in the years following the armistice. The two strike up a romance, and then travel to Bologna where a doctor is treating a mysterious shell-shocked soldier who has lost all memory. Circumstantial evidence suggests he might be the husband. A third major character enters the scene, an Austrian journalist who has his own interest in this mystery man.
The book is well-written and a page turner. It has numerous elements of interest: a tender affair, the entry of a competing male, a dreadful description of Verdun following the battle, the mysterious amnesiac and the efforts to restore his memory or otherwise identify him, the chaos in Bologna incident to the early years of the Mussolini movement, and the pervasive effects of a significant mistruth spoken by one of the principal characters. – DJL, Sr.
---